A Passion for Creating Beautiful and Healthy Smiles
As an orthodontist, it's rewarding to watch each of my patients blossom, and gain self-confidence as their smile improves. Many patients begin care ashamed to smile and uncomfortable with their appearance. As they begin to see their teeth shift into correct alignment, and the change that makes in their smile, they become more comfortable with themselves. I'm thrilled when they start smiling and laughing with my team and me.
I love the relationships I've developed with patients and their families. In many ways, they have become part of my own family. I am honored to be entrusted with a person's treasured smile, and take that responsibility seriously.
I take pride in maintaining a connection with my patients. I make care calls after the initial bonding appointment and if there's been a challenging procedure; I want to make sure my patient is okay. I love updating patients and parents on the progress we're making, too.
Education and Continuing Education
Bachelor of Science – University of California at Los Angeles
Doctorate of Dental Surgery – University of Texas Health Science Center at San Antonio Dental School
Certificate in orthodontics – University of Texas Health Science Center at San Antonio Dental School
Master of Science – University of Texas Health Science Center at San Antonio Dental School
Each year I complete many hours of continuing education (CE). Through CE I am able to remain current on techniques and technology. This ensures I'm able to provide the best care experience and results for my patients.
I particularly enjoy webinars, because they allow me to learn without having to travel. I'm also a member of the Seattle Study Club. The study club brings together general dentists and specialists to share our experience and knowledge. We work together to diagnose and treat complex cases.
Professional Memberships
American Association of Orthodontists
American Dental Association
Texas Dental Association
North Texas Dental Society
Southwestern Society of Orthodontists
Dallas Asian Dental Association
---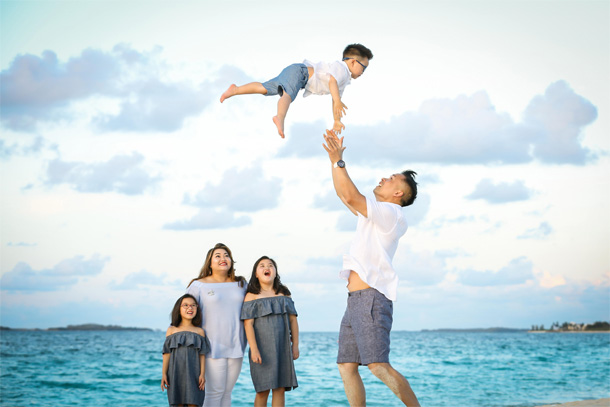 ---
Personal Life
Born in Vietnam, I lived there until I was 11. Then I lived in Paris, France for three years before moving to Los Angeles. My studies brought me to Texas and I love it here.
My loving wife, Rosa, is incredibly supportive. She's been instrumental in the success of the practice. We have two beautiful and precious daughters, Madison and Sophia and my son Jackson. Each day my family brings joy into my life.